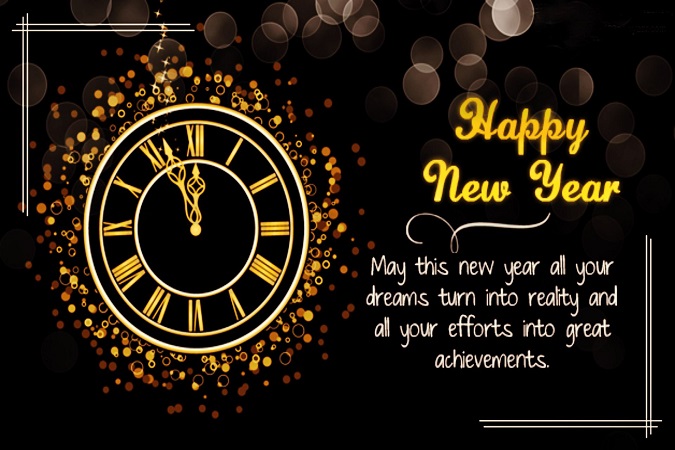 With the new year comes new adventures and new surprises. We will have failures and success over the course of the next 365 days. Actually this is leap year so I think that gives us 366 days. Not 100% on that. Anyway, with that being said my new years starts with me saying goodbye to Blooger and hello to WordPress.
Don't get me wrong. Blogger has been good to me and easy and I've seen HUGE success with building my follower base. I was never a consistent enough blogger these past years (especially the last two years I let life pull me away from them for almost the whole 2 years) but I am want to venture over to WordPress and see why so many SO MANY of my friends seem to prefer it and all this talk about you have more to do with Wordpress and blah blah blah. Also I may hold a small grudge on Blogger because they deleted one of my blogs for no reason and would never respond to emails about why or how to get it back. So losing 2 years of blogging (that I did do constantly) and a business that I worked at least 16+ hours 7 days a week on kinda broke my heart. Yes blogger has the right to delete your blog for no reason at all Facebook deleted and locked the account for the same business on the same month because Facebook didn't like people using Profiles for businesses and if your name didn't seem like a real name you could verify with a drivers license (yes they asked me to scan in a jpeg of my drivers license to keep my business profile) then they deleted you :( It was a very very heart breaking and sad month last year when it happen. But i am taking it as a sign from the universe that I needed to be approaching my business differently so here I am in 2016 with plans and a new slate.
Okay so I would LOVE LOVE LOVE LOVE LOVE if you all would come over to word press and follow my blogs over there. Yes I say blogs because I've branched out this blog into the many blogs I was incorporating into it and setting my blogs up for the many different niches to reach. That way if you want to read my blog about Books and authors but not about Gaming you can follow my book blog and ignore the games blog. Etc.
Book Reviews and related stuff -
pagesofthestory.wordpress.com
Now I still have like 250 blog post from here on blogger to switch over to the new blogs so you will see older post but I will be beginning later today to welcome in the new year with new post and current information on each blog. I really really want to get back into my blogging and reconnect with all my top notch and amazing followers who you've all stuck with me for the last 4-5 years. I love each and every one of you and I want to continue our relationship into 2016 so I really really really hope you'll come follow me on WordPress so we can make 2016 AMAZING together!
Also for anyone interested for fun I do have Twitter and Facebook and Instagram and Pinterest accounts you can follow as well. (Ani Dark is nonactive at the moment as I need to get more done before I promote and push her to much)
Twitter:
Author M. A Grace -
https://twitter.com/AuthorMAGrace
Gaming Account: Darken Scorpio -
https://twitter.com/DarkenScorpio
Erotica Author: Ani Dark -
https://twitter.com/AuthorAniDark
Vaping (Ecigs, RDA's, MODS, etc): Charlies Vape House -
https://twitter.com/VaperCharlie
Facebook Pages:
Author M. A Grace -
https://www.facebook.com/MA-Grace-1424291311194159/
Gaming Account: Darken Scorpio -
https://www.facebook.com/DarkenScorpio/
Erotica Author: Ani Dark -
https://www.facebook.com/AniDarkAuthor/
Vaping (Ecigs, RDA's, MODS, etc): Charlies Vape House -
https://www.facebook.com/CharliesVapeHouse/
Facebook Groups:
Health, Fitness, and Friengs -
https://www.facebook.com/groups/587264967967531/
Pinterest:
Toni Sinns :
https://www.pinterest.com/lilgracielou
/
Instagram (I don't use this much cause I dont get the hang of it yet like what do I put on here?)
DarkenScorpio -
https://www.instagram.com/darkenscorpio/
I also have a TON of profiles on websites that I can't remember them all. Like LinkedIn, FourSquare, GoodReads, Literary Addicts, WLC, Myspace, WritersSpace, etc but I'll try to get as many of my accounts (updated for one) but also put on the new blogs for the appropriate interested people to see. Because obviously my hard cord COD (Call of Duty) fans may not be that interested in following me on Literary Addicts website. But you never know!
So here is to the new year, the new chapter, continued friendships and new ones as well. I hope to see each and every one of you in 2016 and connect, reconnect, and more for the next chapter of our lives.
Have a safe and happy New Year!